I can't believe we are getting ready for Christmas!

Having a birthday in early December, I am not one to pull out the decorations until after my birthday. But this year is different. I have a child, who should be called a toddler, if only he would walk! I feel funny calling him a toddler, when he is not toddling... but that's a different story.

This year, we pulled out the decorations right after Thanksgiving. Put up the tree, hung the stockings, even put some lights outside!

Seeing the lights thru my sons eyes is amazing. His eyes light up as he stares at the tree in amazement! I cant wait until he is old enough to understand Christmas and all it has to offer.

Here is a pic of our tree!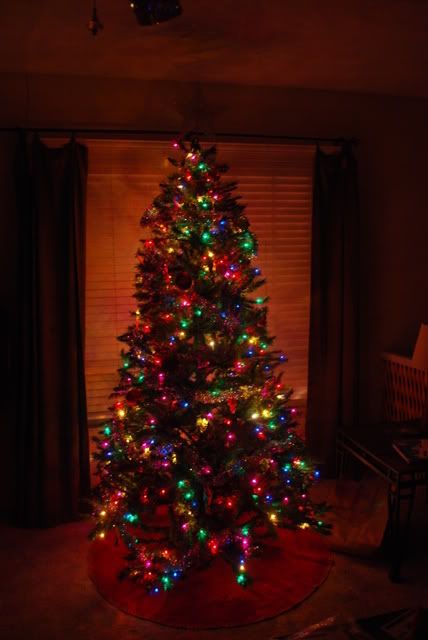 Happy Holidays and Merry Christmas to everyone!