We have been having lots of fun this week hanging out at my moms, or Grams, as her grandchildren call her. Yesterday we went to the playground at her house and played. We were trying to wear Little Man out, but he wore us out! Here are some pictures from the playground.
Walking with Gram to the playground.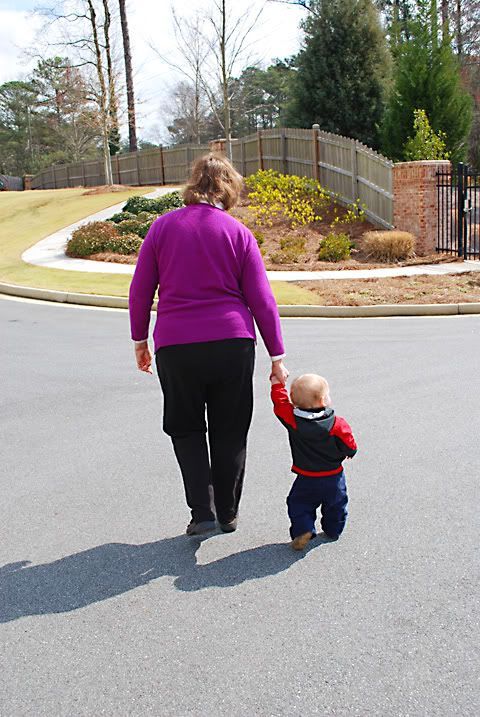 Trying to run away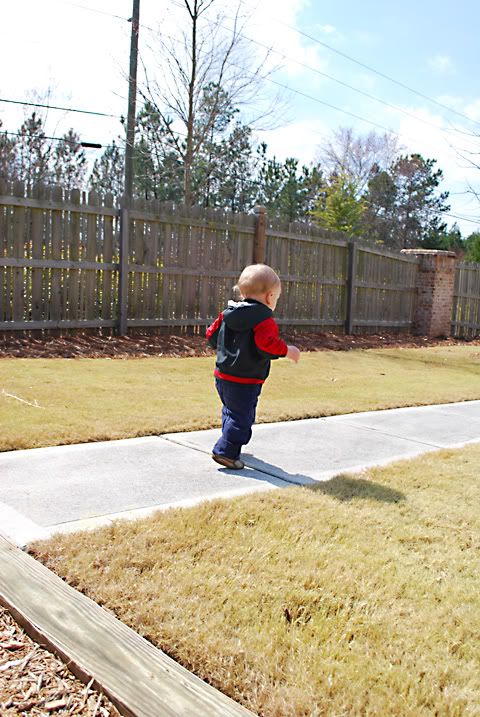 Sitting with Mommy, talking about why we don't run away.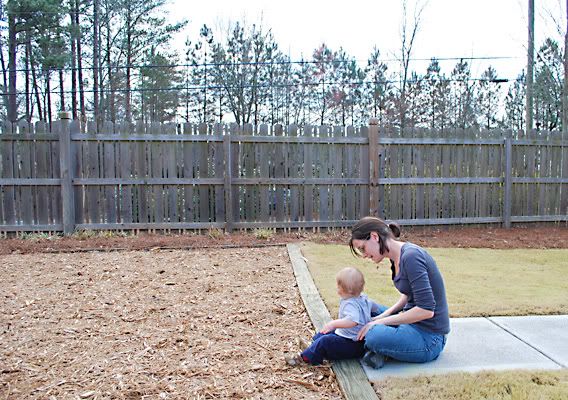 Climbing the stairs, so he can go down the slide.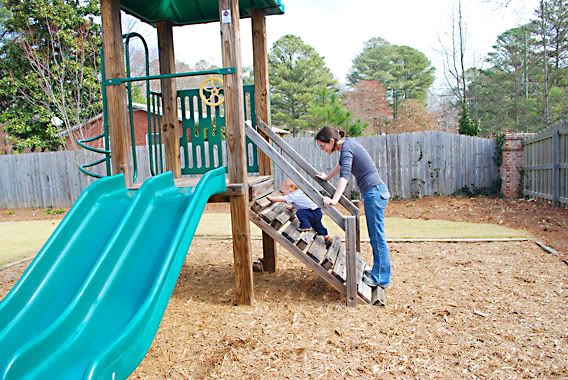 Gram had the camera, so he had to see what she was doing with it...
Walking back from the playground, Gram and I were more tired than he was! He did finally fall asleep, and when he did, he was out for a long time!
Remember how I said in an
old blog
my son hates his forehead? Well... he has hit it a few more times this week. We went to a different playground earlier in the week, where he tripped and hit the pavement. Also some of the bark jumped up off the ground and bit him. Then he somehow scratched it in Grams kitchen, still don't know how he did that. Top all of that off with his coffee table scar from last month, and this is what you have..