Our local radio station has been giving away circus tickets all week this week. After trying countless number of times to win some, I decided to give up, and buy them! I have not been to the circus since I was a child, and I KNEW Little Man would LOVE it!! After looking online, and seeing three circuses in town, I did a little research and found the one I wanted to go to.
I chose
The Big Apple Circus
partly because of their cheaper ticket prices, but also because they are a non-profit circus. They also adopt all of their show dogs, and do not use the typical "circus animals" that are usually abused. They have a smaller ring, so no seat is farther than 50 feet from the show, which I knew was important to keep Little Mans attention!
I bought tickets for a Monday afternoon, knowing they would not be as busy, therefore less crowds to try to keep up with the kiddos in. Stephen was off for Presidents Day, so he got to come too!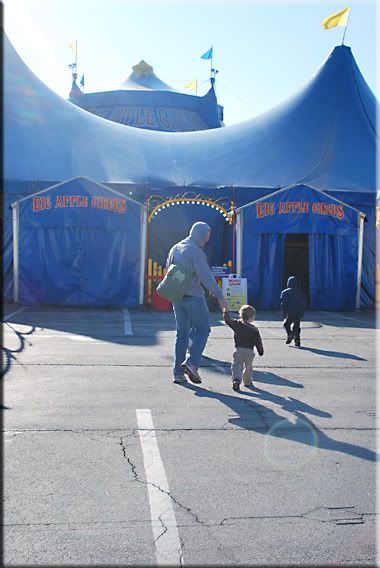 Once we got there and found our seats, the show started.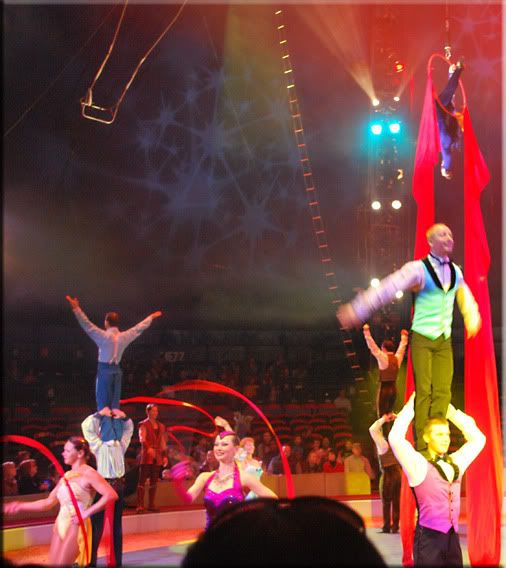 Little Man was stunned! He didn't even blink for the first half.
Little Miracle slept and nursed thru the first half, and stared at the lights for the second half.
The show centered around
Bello
. He is a daredevil of sorts. And really funny too. His
grandma
was in the show also. She was trying to learn how to be a daredevil, and was training to walk in Bello's shoes.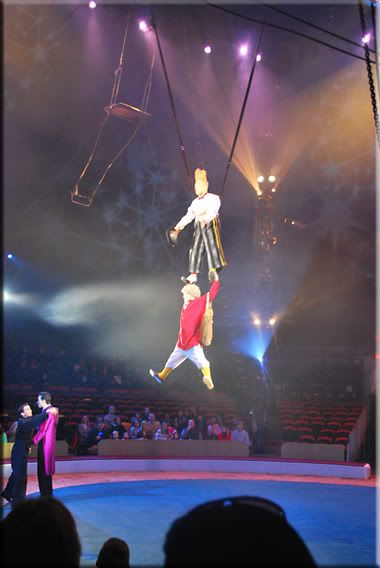 Sultan Kumisbayev
rode several horses at once. At one point, he did a split with a foot on each horse! I did not manage to get that in a picture!
The Long Twins
are Chinese acrobats. They were AMAZING!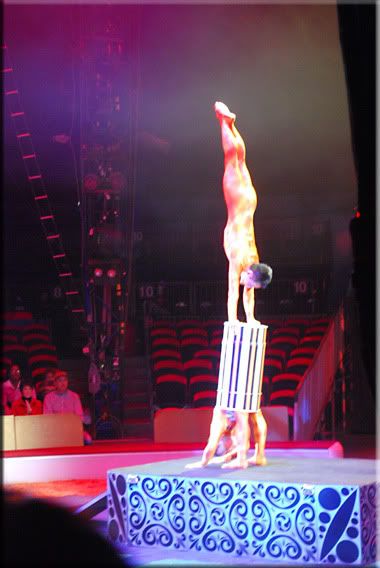 And no circus is complete without trapeze artists,
The Aniskin Troupe
flew thru the air. I think this was Little Mans favorite part!!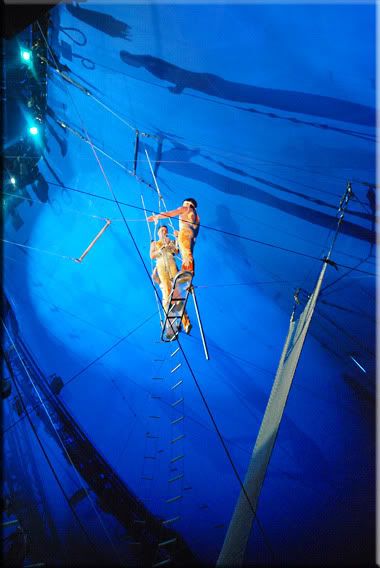 We had so much fun that Little Man did not want to leave! We had to make him say "bye bye circus" as we were leaving. I think we will make this a yearly tradition!