Saturday was the first day of spring, and it was BEAUTIFUL here! My boys and I headed out to an event that was going on near the train depot. It was Touch A Truck. They had TONS of trucks that the kids could climb all over! Little Man had a BLAST! He climbed on an ambulance, a mail truck, a jeep, an army car, a police car, a firetruck, a school bus, a limo, a plumbers truck. He saw a bulldozer and a garbage truck too. He was not too sure about climbing on the garbage truck, because every time he would go to climb on it, someone would beep the horn, and it scared him.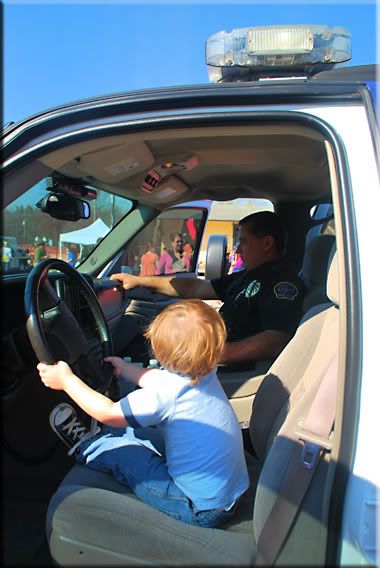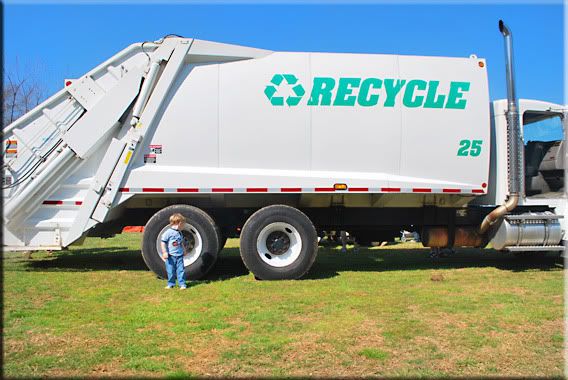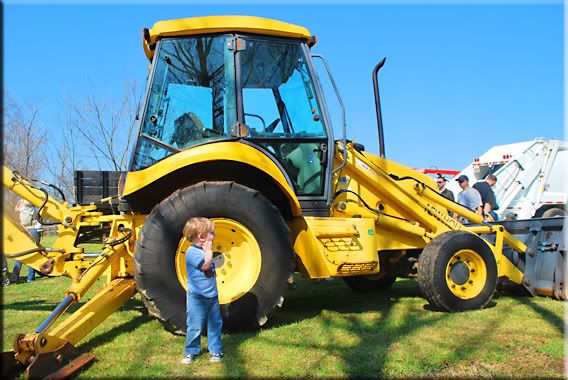 Out of all of these cool things to climb on and play in, guess what his favorite was?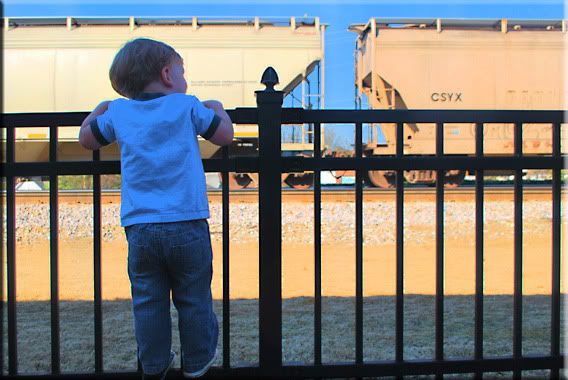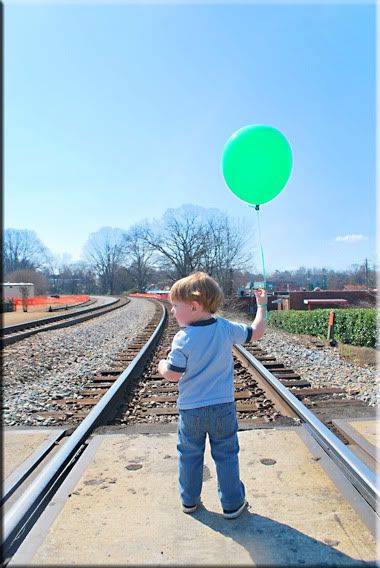 Yup... the train that came by 4 times in the two hours we were there!!