Our church had an Easter egg hunt today. Perfect day too! Not a cloud in the sky, and the temperature was about 75. They had bounce houses, face painting, potato sack races and of course, egg hunting. We all brought picnic lunches, and hung out on the church lawn. It was great!
Little Man and his first Easter basket. He had a great time just walking around carrying the basket. It wasn't until the egg hunt that he realized what you actually do with the Easter basket.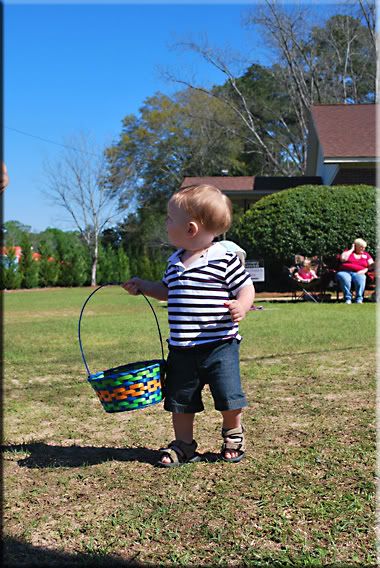 He didn't want in the bounce house. But let him play around it, OK!! I put him in the bounce house, and he started screaming. Soon Little Man, soon you will learn that they are really fun!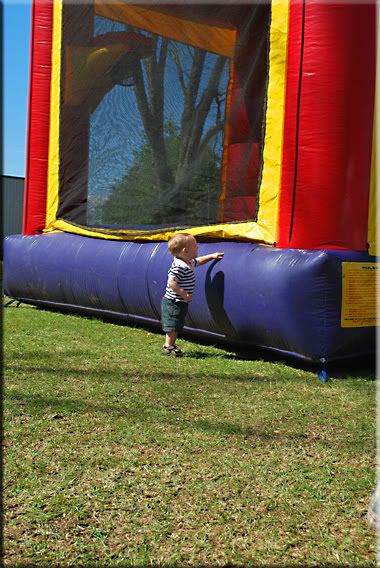 We tried to get his face painted, but he didn't want to sit still that long, with something going onto his face. So we opted for his arm instead. They painted a blue Easter egg with green polka dots!
All the "hidden" eggs for the 2 and under group.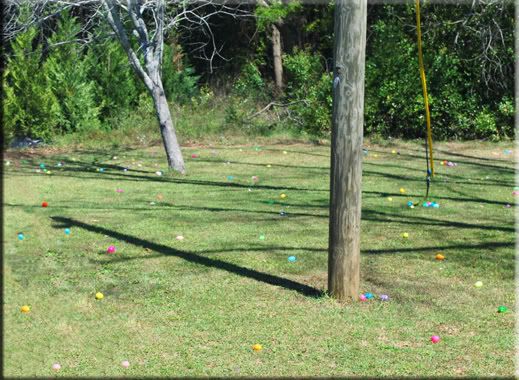 We had to hold the kids at the orange line until they said go. That was REALLY hard! Little Man wanted to know what all those colorful things on the ground were!!
Once they told us to go, Little Man took off and started picking up the eggs. Its like he was born knowing how to pick up eggs!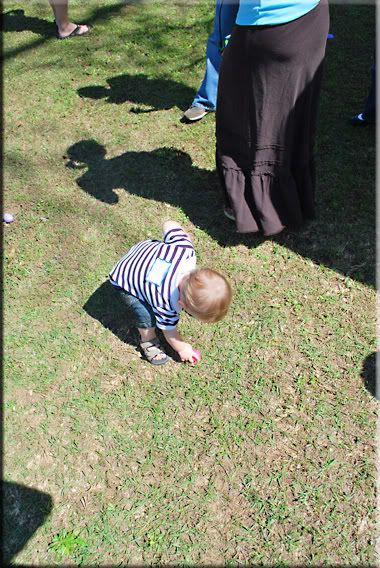 And he was good at putting them into the basket too!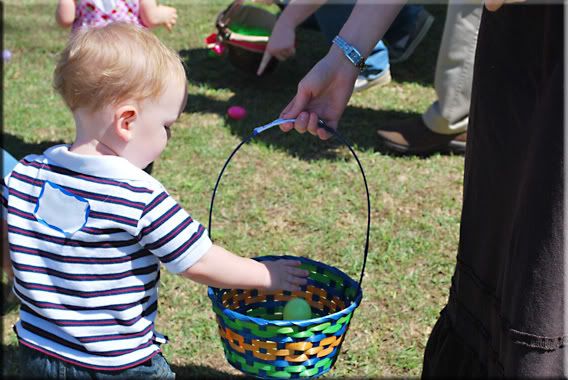 Of course, Mommy had to help too!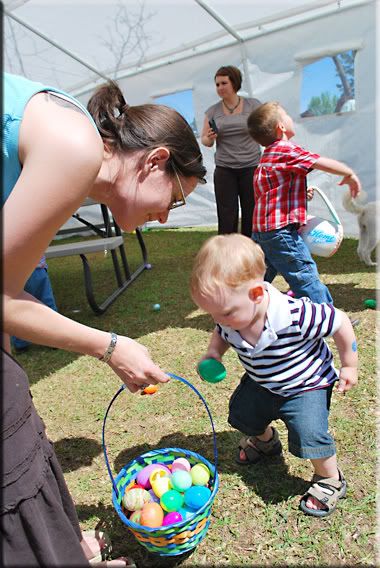 His stash. These had everything from candy, to necklaces, to balls, to rings in them. We traded the ring to a little girl though. He didn't want it!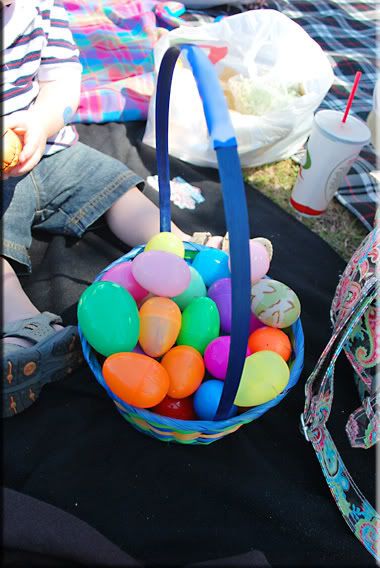 The computer is going away for about 7-10 days to be serviced. The fan stopped working, and it overheats and shuts off all the time now. So, I will be missing for a while!! I may try to post some from the local library, if I can ever make it over there!