This is one of my favorite pictures of my boys. It captures a typical day here of play. This was taken in late July.

We were playing hide and seek. The boys both took off for the play room and I counted from the living room. As soon as I looked in the play room, I bust out into laughter.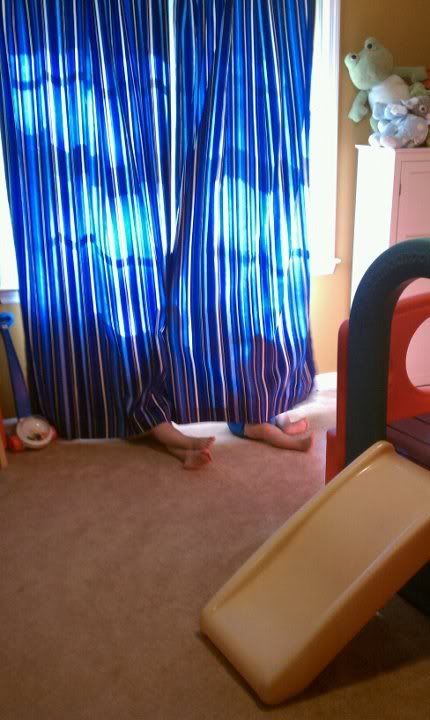 Where could they be?