Little Man earned his "daredevil" status tonight.

It was past his bedtime and Daddy was upstairs getting him ready for bed. I was downstairs nursing Little Miracle. Daddy came downstairs real quick to make Little Man his bedtime chocolate milk. That's when Little Man thought it would be a good idea to ride this...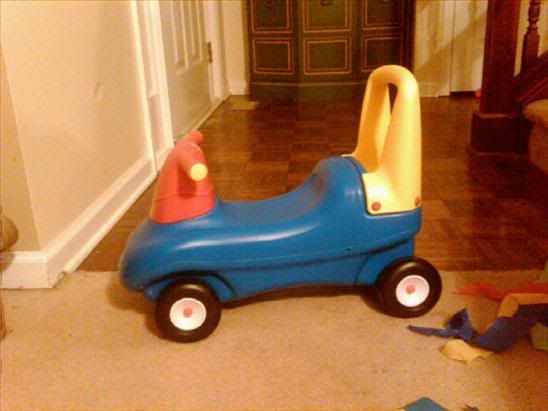 down these...




I heard him as soon as he took off down the stairs and was at the bottom shortly after he got there. He was VERY shaken up. I scooped him up and took him to the couch. After he calmed down I looked him over. I made sure nothing was broken or bleeding but called my paramedic sister after I saw this...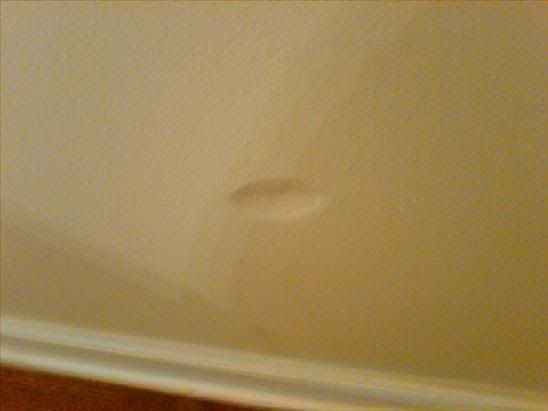 She asked about how he was doing (at this point, he was already doing a puzzle and trying to go back upstairs) and told me what to look for that would warrant a hospital trip. Then she said that I will probably have grey hair before she does (she has 3 girls) because I have boys and they do stuff like this all the time. I am NOT ready for this!

Oh- I think it was the toy that hit my wall.

(sorry for crappy cell phone pictures)