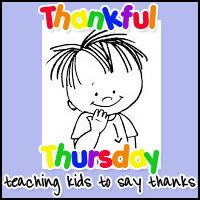 Today we are thankful for Stephen. He works very hard so I can stay home with my babies. He does a tough job that has his phone ringing at all hours of the day. His "office hours" are 9:30-4:30 but he is always at the office long before 9:30, and is hardly ever home before 6. He is a very good daddy to our boys and a great man all around.

We sat down to make daddy a card and I let Little Man choose what color he wanted to make it out of.

Me: "Ok. What color do you want to make daddy's card?"

Little Man: "Pink"

Me: "Pink? You sure you want to make daddy's card pink?"

Little Man: "Yes."

Ok… pink it is.

Little Man then picked out the pretty glitter colors for the letters and colored the card.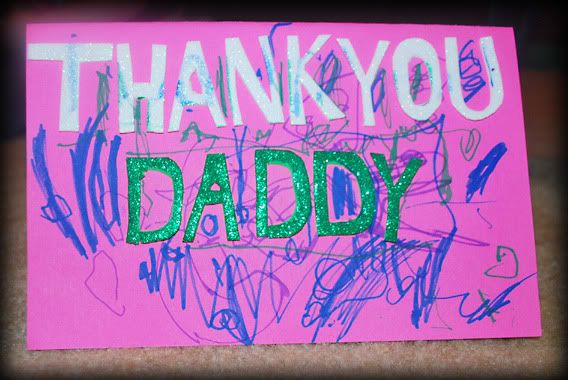 I almost forgot to give it to him! We went out for sushi, then went grocery shopping. We got home at bedtime for Little Man and I remembered as I was putting jammies on him. I asked him who we were thankful for today. Little Man said "thank you Daddy" and then we got daddy's card. Daddy was very touched that we thought of him!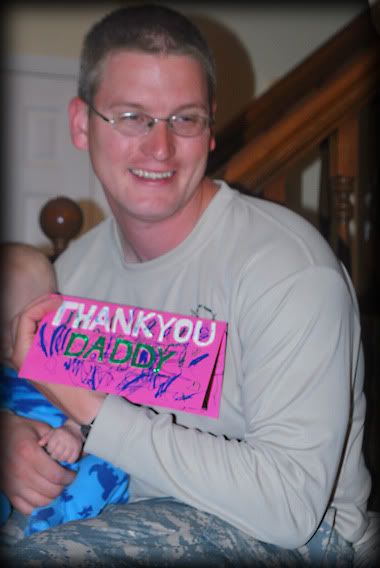 Who are you thankful for? How are you teaching your children to say thanks?