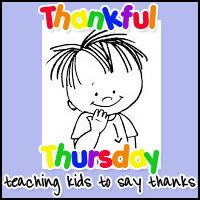 We have the BEST neighbor ever. Ken who lives next door is a very sweet man. Stephen first met him the week we moved in. We needed a can opener and Stephen went next door to see if he had one we could borrow. Over an hour later, he came back with the can opener. Him and Ken hit it off from day one.

Ken is always loaning us stuff. We needed a flashlight when we were hanging fans and he had one. One day we were out of butter, he loaned us his whole tub of butter! We don't have a lawn mower (we don't really have grass, more weeds than anything) but Ken cuts our grass for us! He keeps candy at his house for Little Man when we stop by. He is the type of neighbor we hoped to have!

We made a card for Ken today. I was going to bake him some cookies, but I have been feeling under the weather, so I will have to do those later! We thanked him for being an awesome neighbor!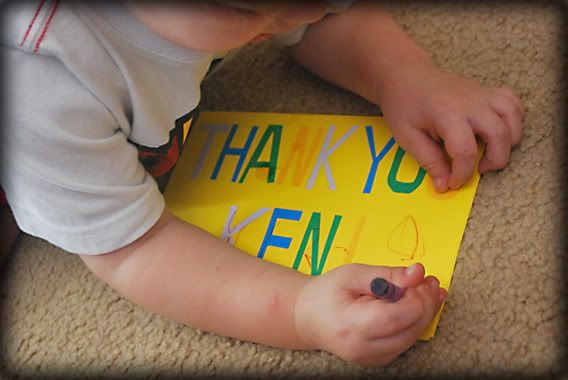 Little Man took the card over but spent more time playing with Kens two dogs than he did talking to Ken.

Are you joining me for Thankful Thursdays? Who did you say thank you to today?