We took a trip last week to
Imagine It!
The Children's Museum of Atlanta. Little Man's good friends D and C came to play too. We had never been here, and I do not know why! It was AWESOME!! Little Man had SO much fun! I am going to let the pictures do most of the talking.
Curious George had an exhibit there. They had all these little doors to open, and different things were inside the doors. Little Man LOVED these!!
Little Man got to fish! They even had rain jackets to try to keep the kids halfway dry.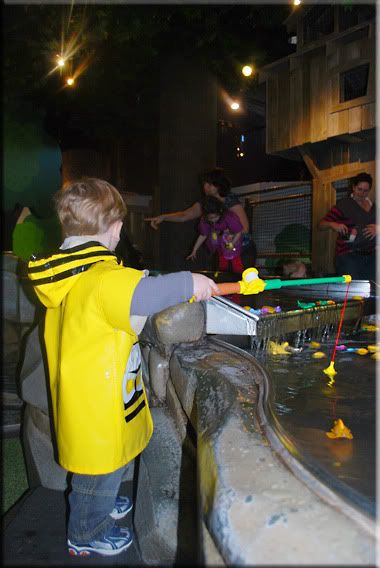 Climbing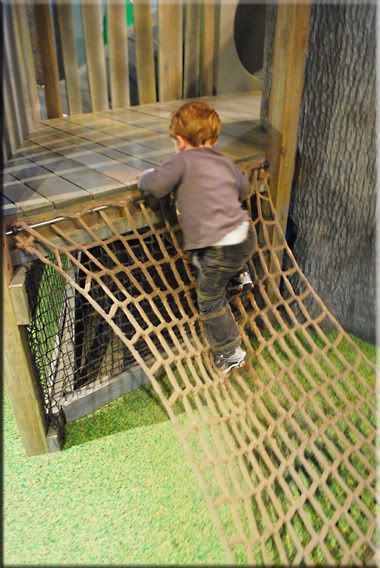 Moon Sand! This stuff is cool! It is sand, but acts like wet sand in the fact that you can build with it. BUT WAIT, there's more.... if you pack it together, it breaks up easily, so you can build even more with it!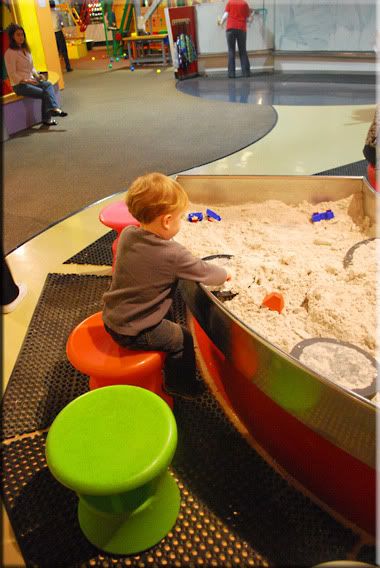 Playing on the scale
Balls!! Little Man liked this one the best I think. They had a "forklift" that you load the balls into, then the balls traveled all over, and ended up dropping right back down to where you started. Little Man LOVES balls, so he had a blast playing with this!
Driving the ball forklift
Painting with C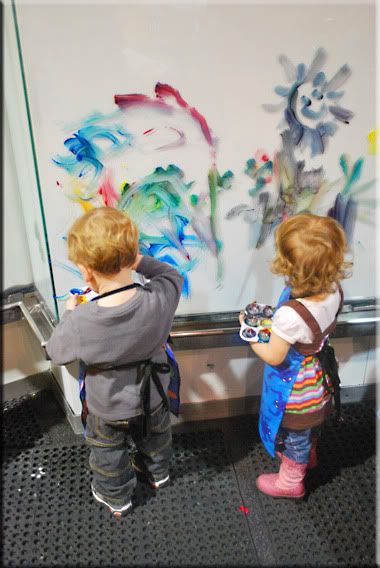 Baking Mommy a cake! Well, Mommy says it's a cake!
Playing with D and C
Little Man and his friends had SO much fun! It was hard to keep him awake on the ride home, since it was past his nap time. As soon as we got home, he crawled into bed and slept for 3 hours!
We will definitely go back, and next time we will take Daddy!