Our local mall has a train that runs around inside it. Every time we go to the mall, Little Man HAS to ride the train. He LOVES that train. We ride it so often, we became friends with the main conductor, Conductor Bob.

Imagine our happiness when the mall announced that every other Wednesday is "Story Time With Conductor Bob"! Needless to say, Little Man was excited!

The first one was this last Wednesday. We woke up and got dressed. The whole time we were getting dressed Little Man was talking about the train. "We go to mall ride train Bob" he says. I was telling him that today, Conductor Bob was going to read him a story! Oh- Little Man LOVES his books, so that made his day!

We got to the mall a little early so Little Man could play on the indoor playground they have there. When story time was about to start, we headed over to the train.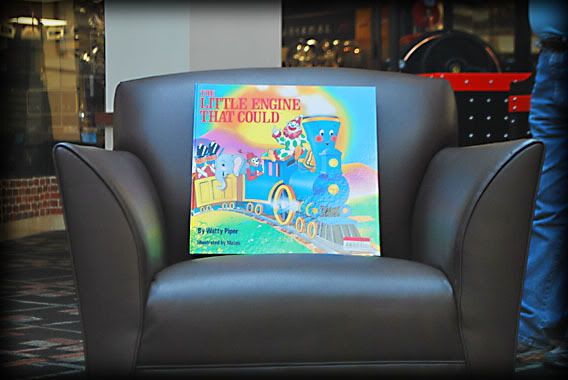 We picked a good spot on the floor to sit, and waited for the story to begin. Conductor Bob read "The Little Engine That Could" (one of Little Mans favorite books!)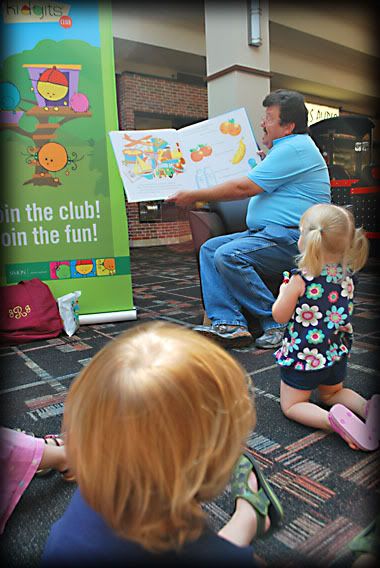 After the book was read, there were activities for the kids to do. The art project was sand art. Little Man had never done this before, and he likes to throw sand in the sand box (even thought I tell him no several times, and take him away from the sand box) so I was kinda nervous.

I showed him how to get the sand out of the container with the spoon and pour it into the elephant necklace that he picked out. He was instantly a pro! He picked all the colors and poured all the sand.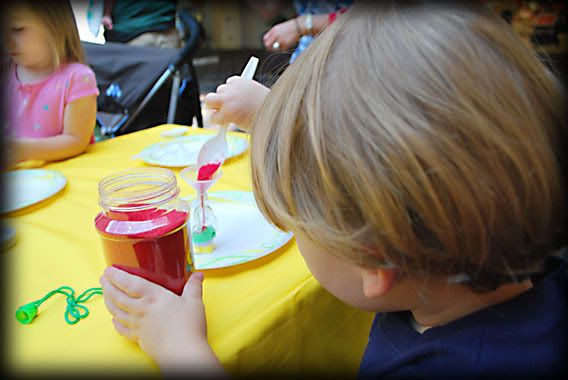 After our art project was complete, we went and spun the prize wheel. Little Man picked out a toy car. We then went to, of course, ride the train!

We had SO much fun with Story Time! I can't wait to see what the next one will bring!