It got down right cold around here the past few days. Little Man has been asking when we can play in the snow.

I don't have the heart to tell him I don't think he will get to this winter.

On the way to church on Sunday, it was snowing. Tiny, tiny random flakes, but still snow! We got to church and the entire inside of the building was set up for winter. It was magical. His room had snow flakes hanging from the ceiling and cotton balls on the wall for snow.

He LOVED it.

I loved seeing the look on his face staring at the ceiling looking at the snow.

When we got home, I decided we would make it snow at our house!

Today we cut out snow flakes from paper we have here and then we painted them.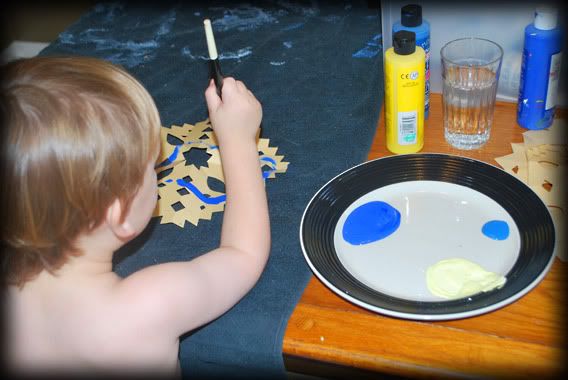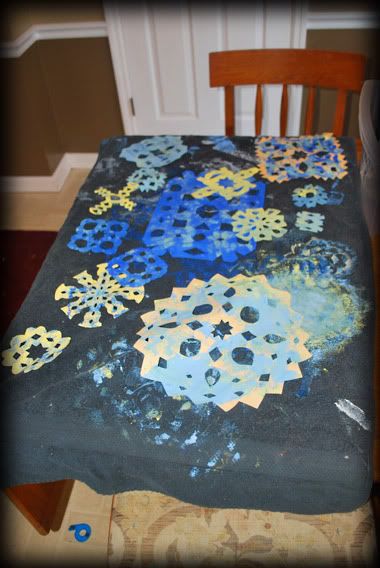 After they dried, we hung them in the living room.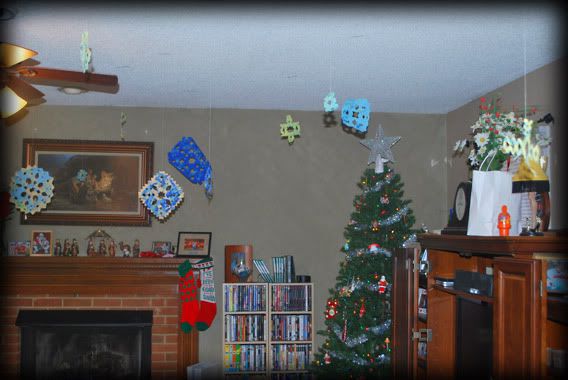 I think we will make a few hundred over the next few weeks and hang them all downstairs. Why not?