We had fun with this today.




Paint!

I bought a "build your own bird feeder" last night and Little Man helped me put it together. It took several tries, since there was no need for glue or nails, it all fit together like a puzzle. Kinda hard to do with a 3 year old.

We broke out the paint today to decorate it. He had so much fun! Here are the pictures.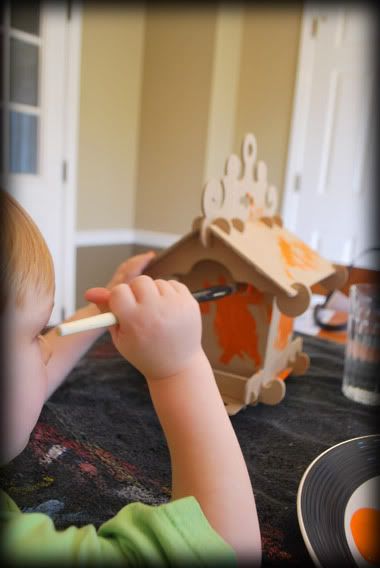 He wanted me to help him, so I painted the top while he painted the rest.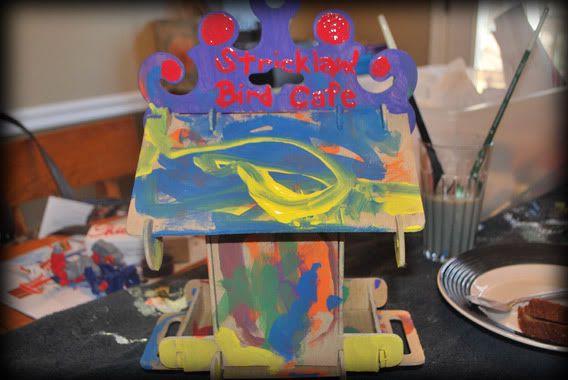 Once it dried, we filled it with seeds and hung it on our tree. Now we just wait on birds!