Raindrops on roses and whiskers on kittens
Bright copper kettles and warm woolen mittens
Brown paper packages tied up with strings
These are a few of my favorite things

Cream colored ponies and crisp apple strudels
Doorbells and sleigh bells and schnitzel with noodles
Wild geese that fly with the moon on their wings
These are a few of my favorite things

Girls in white dresses with blue satin sashes
Snowflakes that stay on my nose and eyelashes
Silver white winters that melt into springs
These are a few of my favorite things

When the dog bites
When the bee stings
When I'm feeling sad
I simply remember my favorite things
And then I don't feel so bad

I thought I would give you a glimpse into my sons favorite things. Today while playing in the play room, I decided to take some pictures. These are a few of his favorite toys.

The train table I found at a consignment sale, with the race car track we found at my least favorite store, Walmart.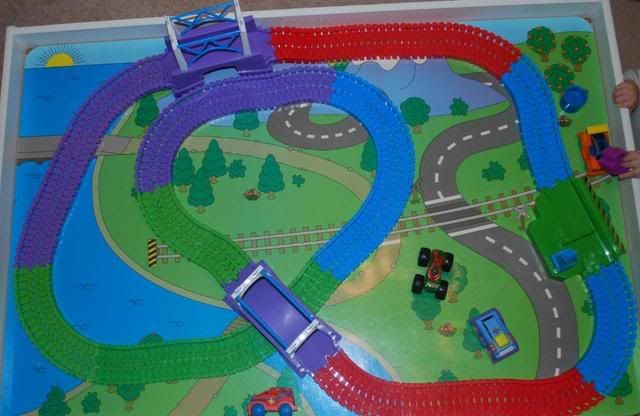 Spiderman that sings and dances. We saw this at a playgroup, and little man just had to have it! You can tell him to get Spidey, Spiderman, or even sing the "Itsy Bitsy Spider" and he will get this and bring it to you.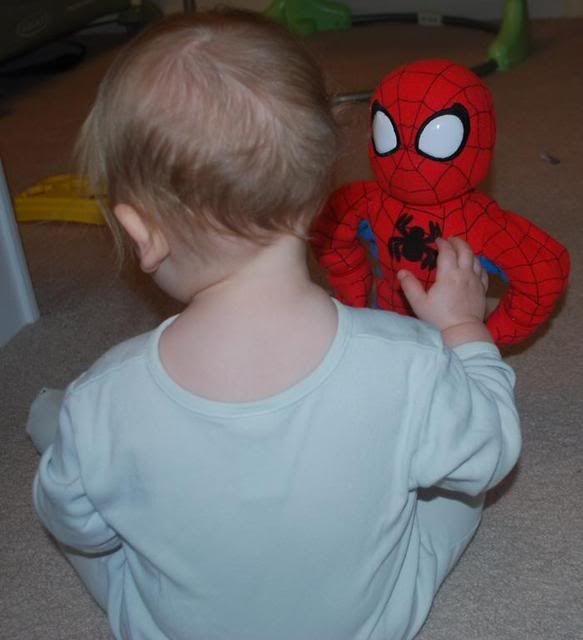 Balls of ANY size! He has about 20 ball pit balls he loves to pull out everyday, and randomly scatter thru out the house. I have found them in my shoes, in my purse, even in the cats water bowl. He also has several footballs, baseballs, soft, hard, big, small... this boy has tons of balls!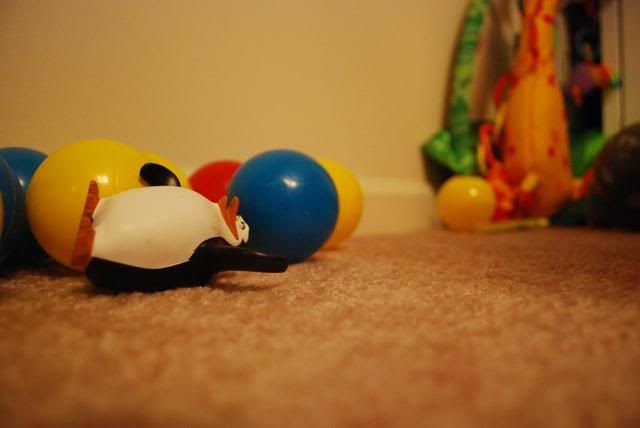 Buttons. Does not matter if they are on a toy, on a remote, the TV.... any thing he can push, hes going to!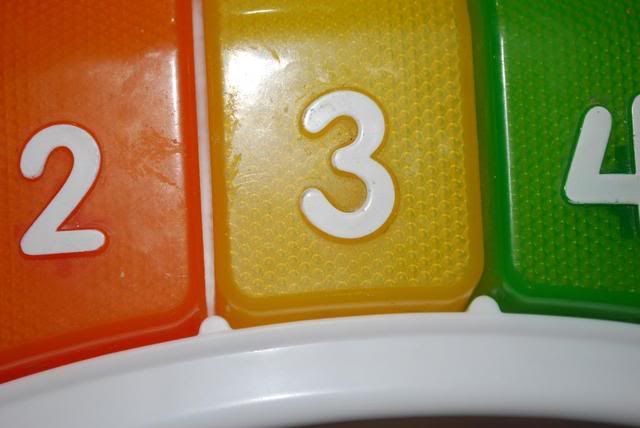 This is his dog he got for his birthday. He brings it to me and loves when it sings "Head, Shoulder, Knees and Toes"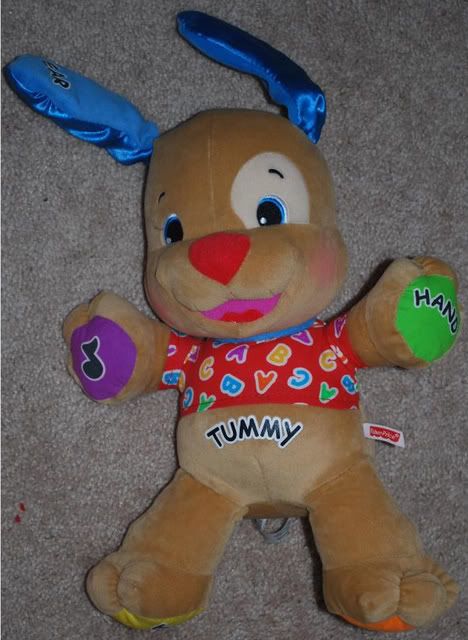 This is his block sorter. He will sit there for hours, putting blocks in, and taking them out.



Problem is, when he gets frustrated with them not going in, he takes the lid off...


Drops the block in and puts the lid back on.

This boy loves cars. He will push them around saying "vroom". This is one of the cars that goes with his race track. It moves on its own.


I was playing with the shutter speed again on that picture... sorry.

And last, but not least, his push car. He also got this for his birthday. He pushes it, pulls it, rides on it, stands on it... yep, its the all purpose toy!


That last one is my favorite! It takes no batteries and makes no noise! AH silence... Thanks to my mom for that one!

Ill post in a few days his favorite non-toy toys... you know, the things that are not made to be toys.