We took advantage of the $5 days at Zoo Atlanta today. They had one in October, but it was on Little Mans birthday and also the day our church had a massive event, so we could not go then. I haven't been to the zoo since I was a child and Stephen could not remember the last time he went.

We got there about 2:00 and the line wrapped around the building, up into the parking lot and all around the parking lot.

It was crazy!

But it moved quickly. Just under an hour and we were at the front gate. As we were waiting we saw a kid squatted down to tie his shoe. Then his parents joined him and before we realized what they had done, they were standing in front of us. Wow. Your really gonna teach your child its OK to cut in line? Not only that but you used him to cut you in line.

Once we got in the zoo the lines dissipated and we headed to see the animals. Little Man liked the elephants and the giraffes the best. The gorillas were my favorite because there was a tiny baby gorilla in with its mama.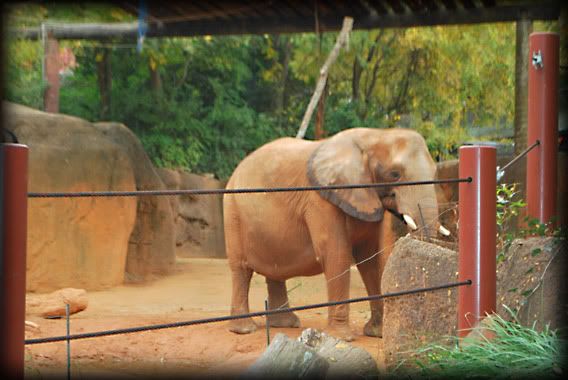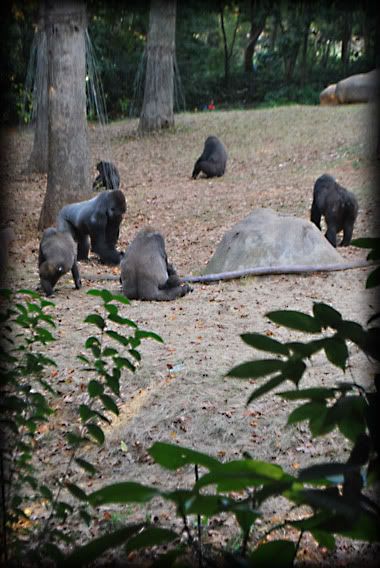 The mama gorilla refused to turn around, but if you look really close, you can see the baby gorillas head.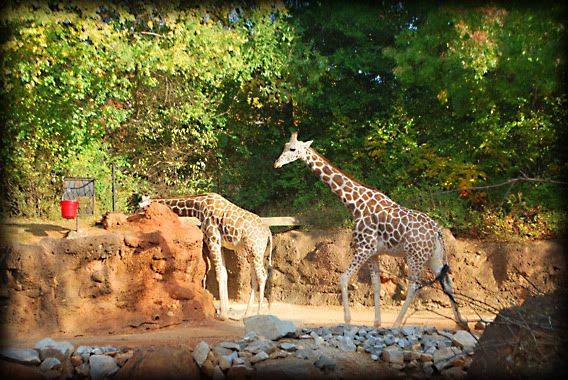 We stayed at the zoo for a few hours then headed home with exhausted kids in tow!